Welcome to our blog, where we delve into the magical world of Disney and explore the enchanting tales that have captured the hearts of audiences worldwide. In this edition, we're diving into the beloved animated film, Lilo and Stitch. Released during Disney's post-renaissance era, this heartwarming movie takes us on a journey filled with laughter, tears, and the power of family bonds.
An Unlikely Encounter:
Lilo and Stitch introduces us to the young and spirited Lilo, a girl living in Hawaii with her older sister Nani. Following the tragic loss of their parents in a car crash, their relationship becomes strained. However, their lives are forever changed when they encounter an alien creature named Stitch.
The Monstrously Adorable Stitch:
Stitch, experiment 626, was created to be a ruthless and destructive force. Yet, when he crash-lands on Earth and disguises himself as Lilo's dog, he begins to experience a transformation. Despite his mischievous nature, Stitch quickly finds a place in our hearts with his monstrous yet endearing personality.
Underdogs and Misunderstood Outcasts:
Lilo and Stitch touches on a theme that resonates with many: the journey of underdogs and misunderstood outcasts. Both Lilo and Stitch are grappling with their identities and searching for acceptance. As they navigate their own paths, their bond deepens, teaching us valuable lessons about love, empathy, and self-discovery.
A Touching Sister Relationship:
One of the movie's standout aspects is the portrayal of the complex sister relationship between Lilo and Nani. Despite their constant quarrels and the challenges they face, their love for each other shines through. Lilo and Stitch beautifully emphasizes the importance of family and the strength found in supporting and cherishing one another.
Bizarre Marketing and Lasting Impact:
Lilo and Stitch left an indelible mark not only on the hearts of audiences but also in the realm of marketing. Its unconventional and quirky advertising campaign, featuring Stitch interacting with iconic Disney characters, added to the movie's intrigue. This unique approach further highlighted Stitch as an unlikely hero and drew audiences into the magical world of the film.
Lilo and Stitch is a timeless tale that continues to resonate with audiences of all ages. Its heartfelt exploration of family bonds, the search for belonging, and the power of acceptance makes it a standout in Disney's rich collection of animated films. Whether you're watching it for the first time or revisiting it with nostalgia, Lilo and Stitch reminds us that love, understanding, and embracing our differences can truly create magic in our lives.
So, gather your loved ones, prepare the popcorn, and embark on a heartwarming adventure with Lilo, Stitch, and the power of 'ohana. Are you ready to bring home the lovable mischief-maker, Stitch? Look no further than https://stitchplush.com/stitch-stuffed-animal/! Our website offers a wide range of Stitch stuffed animals that are sure to delight fans of all ages. Experience the joy of cuddling with your very own Stitch plush and let the magic of Disney's Lilo and Stitch come to life in your home. Don't miss out on the chance to bring home this adorable and iconic character – shop now !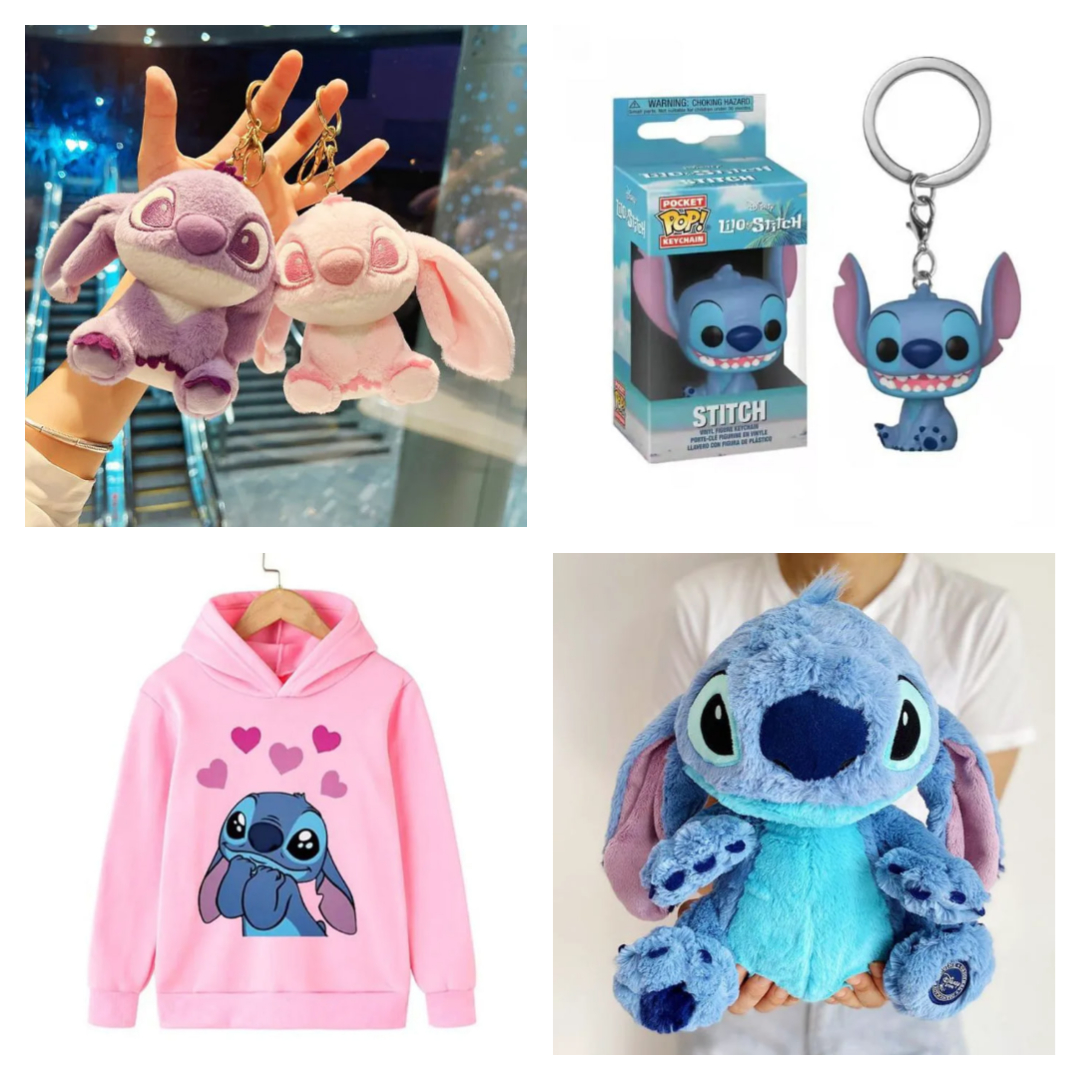 Our website cobra-kai.store is designed with our customers in mind, offering a seamless and engaging platform for your convenience.